Nice And Spicy
Posted by David Horne.
Sep 10, 2017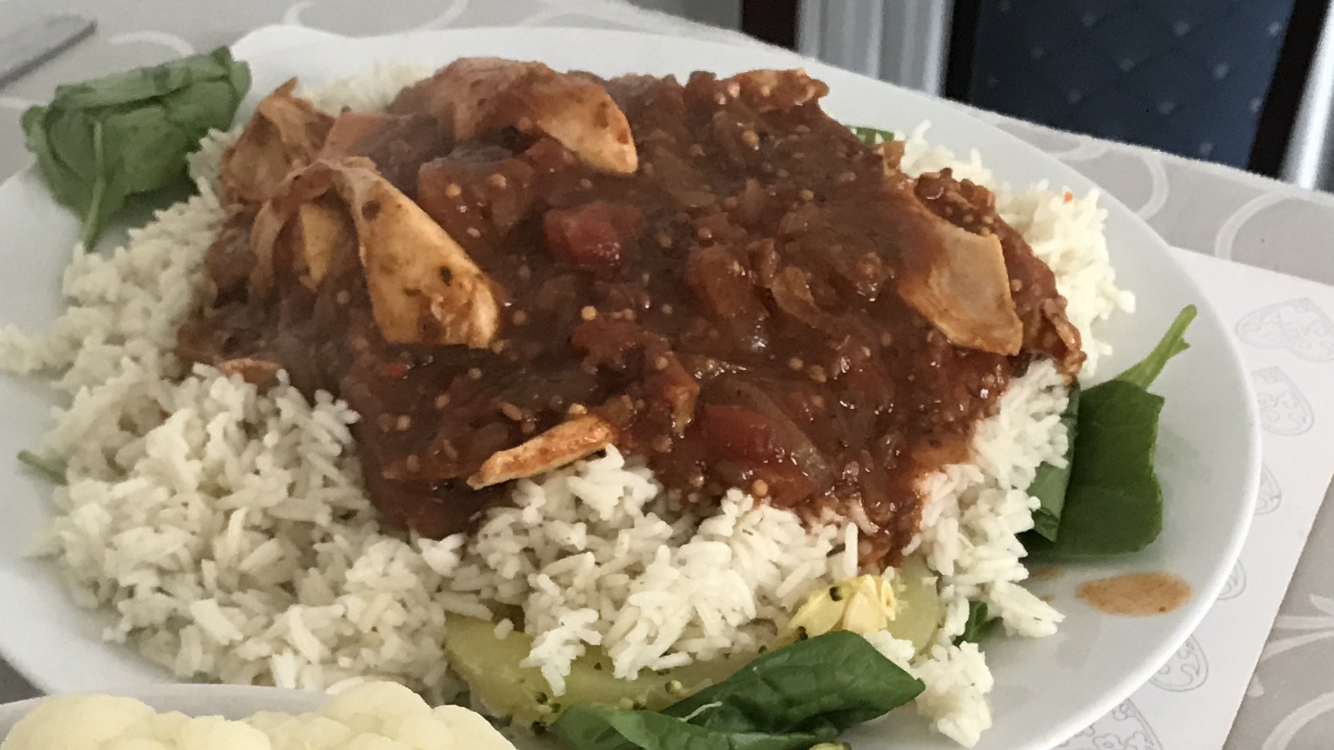 Serves 4
Ingredients
2cm fresh root ginger (peeled and grated)
700g chicken cut into chunks (or the meat of your choice.)
6 x cardamom pods (crushed)
400g tin chopped tomatoes
300ml boiling chicken stock.
2 level tsp tamarind paste
Madras Curry Powder
1 x tbsp black mustard seeds
1 x
tsp
black peppercorns
Method
Put the chillies, garlic and ginger in a small food processor and blend with 100mil water to make a paste. Set aside.
Make the Madras curry powder using a pestle and mortar. (or spice grinder! it has to be easier)
Grind together the coriander, fenugreek, mustard, cumin, fennel, peppercorns seeds, cinnamon and cloves.
stir in the turmeric and again set aside.
Spray a non-stick pan with 1cal cooking spray. Seal the meat and set aside.
Add the onions to the pan and cook for around 10 minutes until soft or light brown add your garlic paste that you made earlier, cardamom, bay leaves and your Madras curry powder. Stir well.
Return the chicken to the pan add the chopped tomatoes, tomato puree, chicken stock and tamarind.
Oven cook for 2.5 - 3 hours in a medium heat oven or as I did place in a slow cooker.

Serve with rice and lots of speed veg and watch the weight fall off.
---
---