Time For Cake
Posted by David Horne.
Sep 04, 2017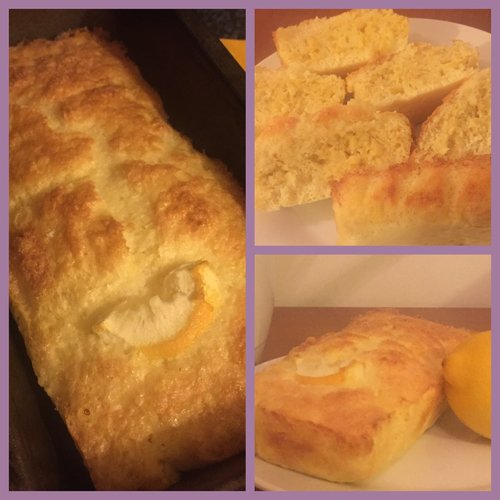 Lemon Drizzle Cake
Serves 8
Only 8syns the whole cake.

Ready to eat in just 45 minutes.
Ingredients
2 Lemons
5 Eggs
45g Granulated sweetener
50g Self Raising Flour
Method
Place 30g of the sweetener and the flour in a bowl
Squeeze the juice of one of your lemons into the mix
Grate the zest of both lemons into the mix
Mix all together
Separate the egg yolks from the white keeping the whites aside for the next step. Beat the yolks and add to the mix.
Whisk the egg whites until they are firm and form soft peaks. then fold the egg whites into the mix.
Place in the cake tin. (I always line the bottom with some baking paper)
Bake for 20 - 30 minutes at 180c until golden brown.
Allow
to
cool a little
Whilst you are waiting for that to happen
Mix the juice of the second lemon and the remainder 15g of sweetener and pour over the top of the cake.
Bake for a further 10 minutes until the top of the cake is beautifully glazed.
Tip:
I always slice the cake through the middle when it is cold and spread some Slimming World lemon curd. This makes what is a lovely cake even nicer.
I have also served it as a dessert with some Muller Light Lemon Yought.
---
---