The Cherry on Top
Posted by David Horne.
Jul 26, 2017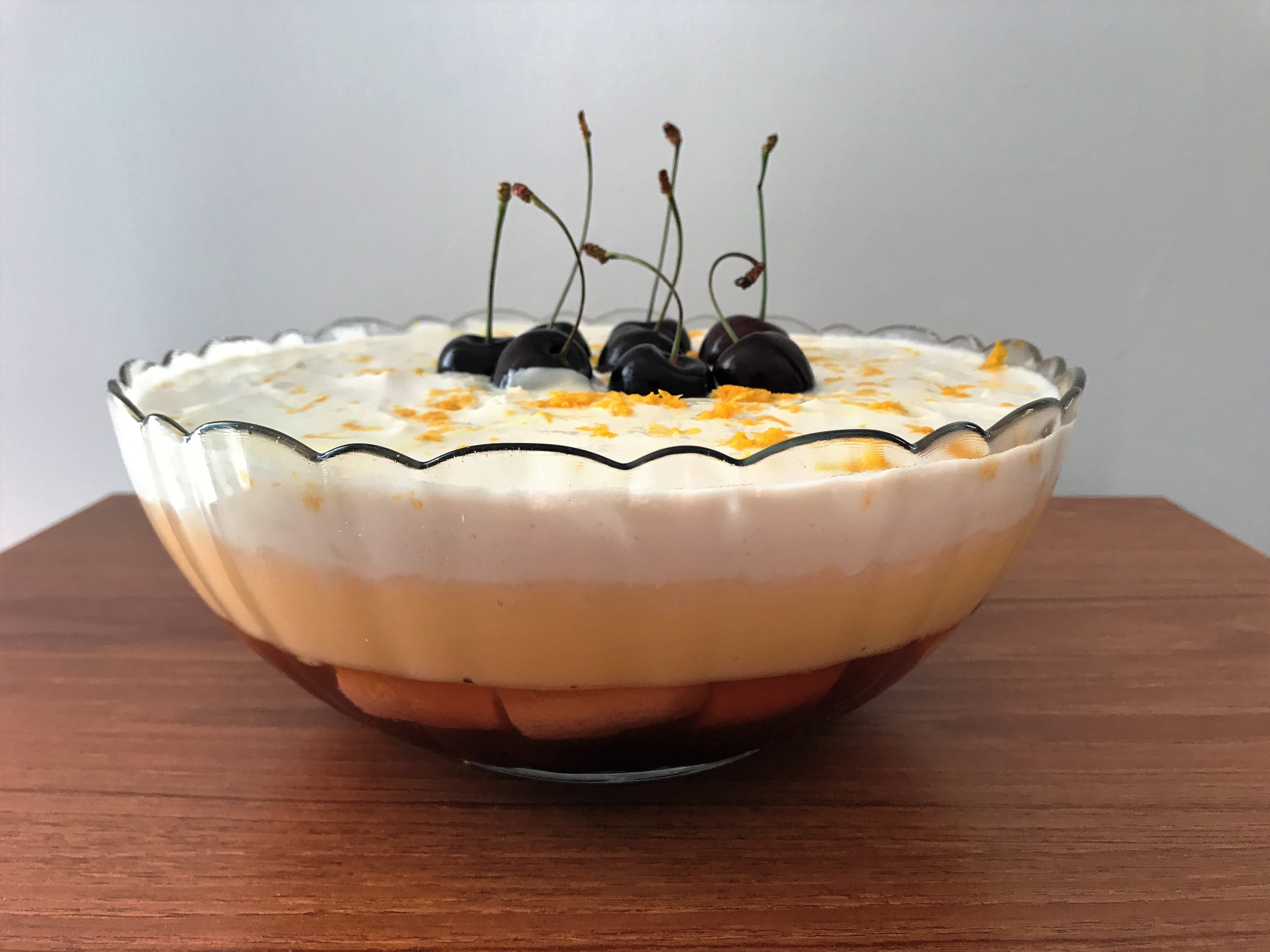 Ingredients
200g fresh cherries
2 x 11.5 g sugar-free orange jelly crystals
400g low-fat custard
600g Fat-Free Fromage Frais
1 tsp vanilla extract
1 level tbsp Kirch or Cherry Brandy
2 level tbsp sweetener
Finely grated zest of 1 orange.
Method

Place most of the cherries into a glass bowl
Make up the jelly according to the packet instructions.
Allow to cool a little and pour over the cherries.
Cover and chill until set 4-5 hours or overnight.
Add the custard in an even layer. (you may want to thicken slightly I used corn flour. But allow to cool before putting on top of the jelly)
Whisk the Fromage Frais with the sweetener and spirit that you have chosen. Spoon over the custard in an even layer.
Sprinkel over the orange zest.
Place a few of the left over cherries with their stalks attached in the centre as decoration.
---
---