Male or Female yes you can.
Posted by David Horne.
May 25, 2017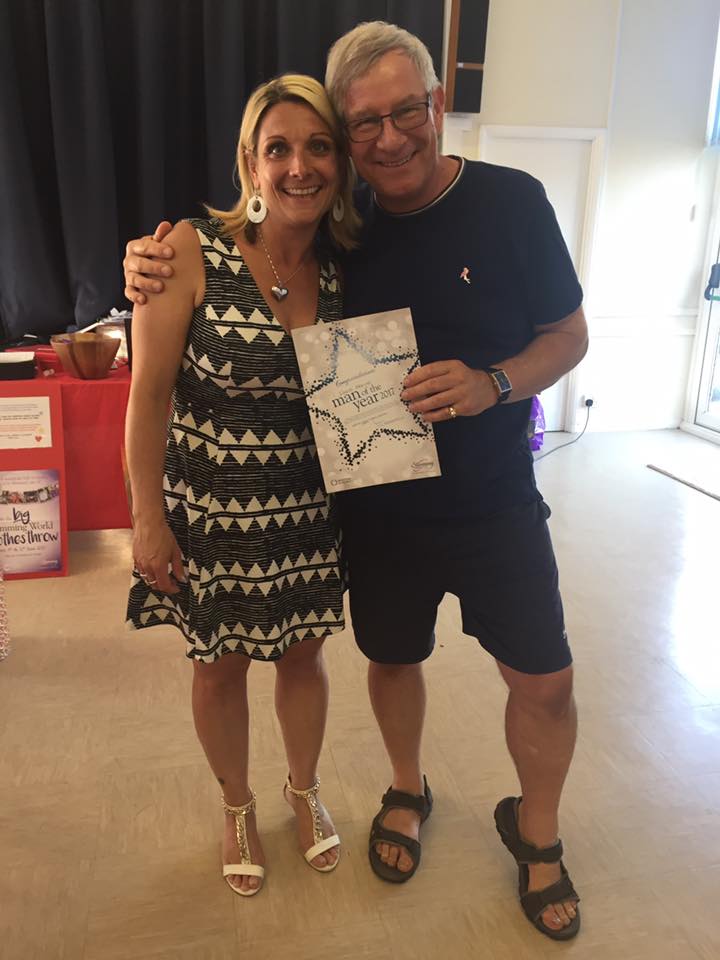 I am once again humbled by all your votes.
Thank you so much for voting me Slimming World Man of the Year in our group.
All I try to do is give back the love and support that I get from all of you.
What makes my Slimming world journey so special is being able to share the ups and downs with all of you.
Having those shoulder to cry on and the smiles and laughter that we share.
A huge thank you to my 2nd most favourite girl in the world, yes that's you Emma. Love you to bits, thank you for being there for me every single week. Without you giving me the direction and the belief that I could. I would be no where near where I am today.
So onward now to Target.
---
---