3.5 stone award
Posted by David Horne.
Apr 05, 2017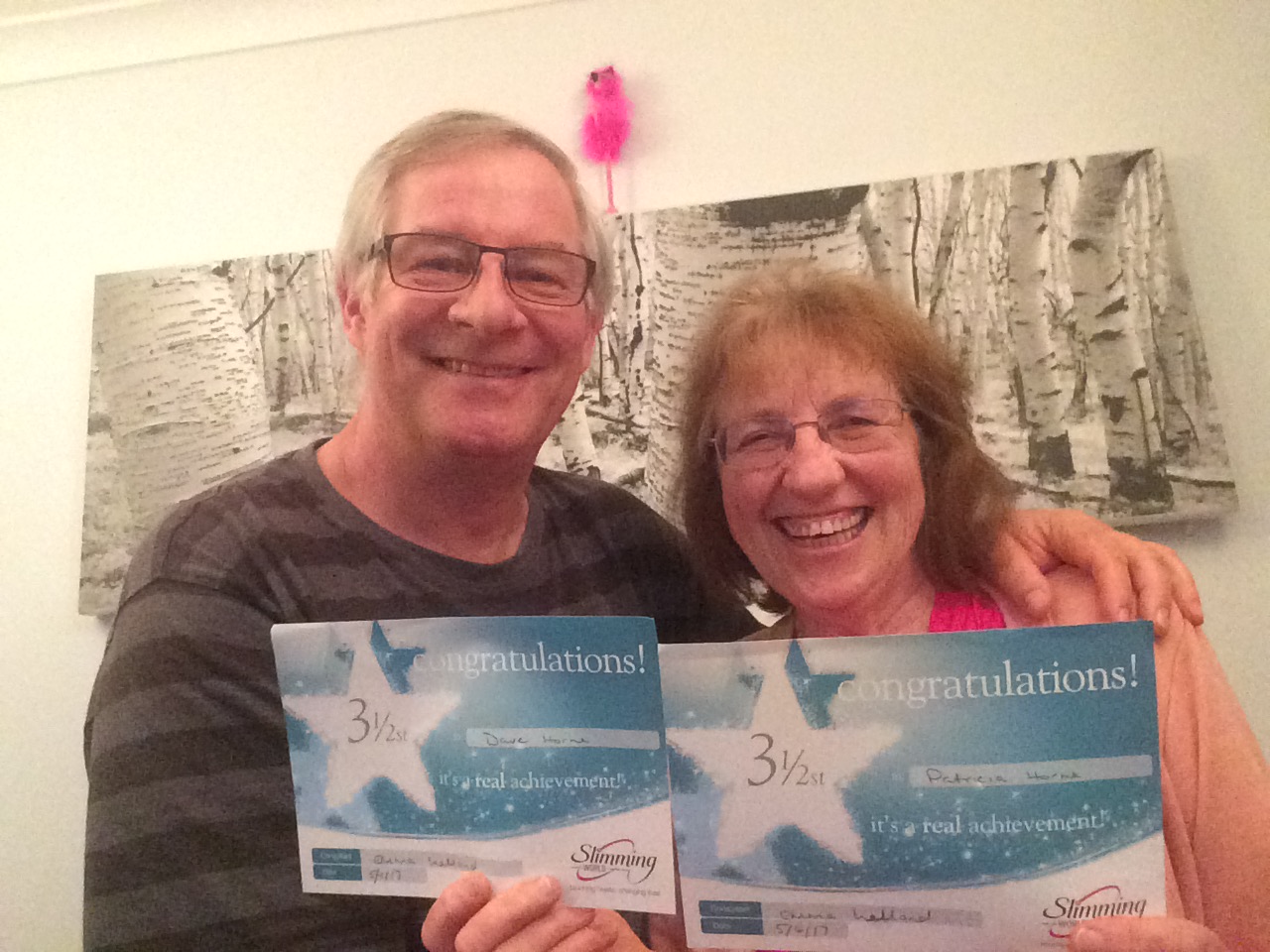 We are both running on time together again 3.5 stone award this week. Love the Slimming World lifestyle. Food education is all that is needed. We have never eaten so much and we still lose weight. Thanks Emma Kellond, without you and your guidance, and the support of the rest of the group we would be nowhere near where we are today.
Onward to the next goal of 4 stone.
Would you like to know our secret?
---
---