---
Posted by David Horne.
Mar 03, 2017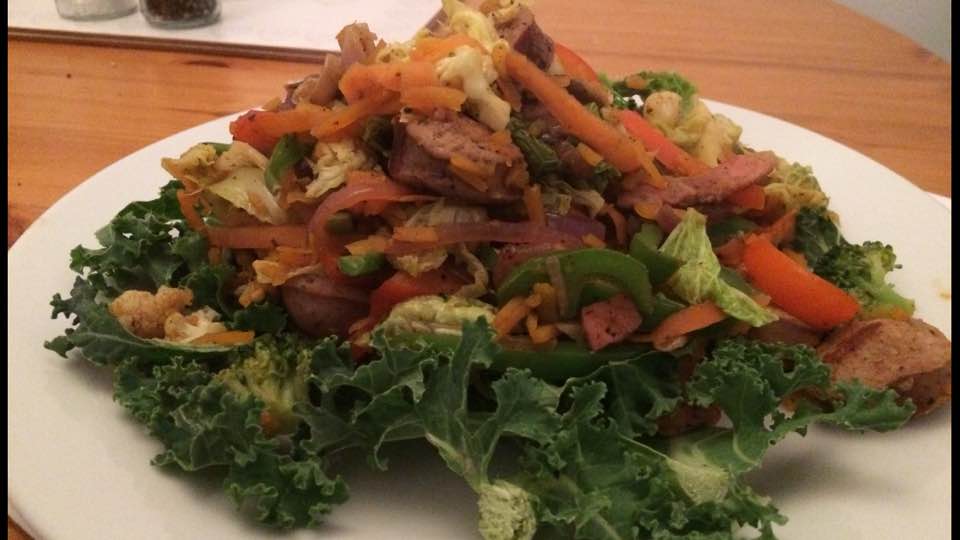 Porky lights and fat free bacon stir fry
With butternut spaghetti. It may now have a few syns but 90% speed. And there was no way, I was not going to use them.
​Following the disappointing news that Slimming World could no longer guarantee Porky Lights fat content and therefore recommend that each sausage should until further notice be Syned at 4.5 each.
Like a lot of others I had quite a few packs in the freezer and had already by chance defrosted a pack before the news broke.
I decided to use them anyway and counteract the damage by making the meal with a huge amount of speed. All served this time on a bed of Curley Kale
---
---